Many congrats to Christina for being the winner of the Rococonouveau contest! You are now the proud owner of a Marie Madeline Collarette AND since we will be twinsies, as a surprise bonus prize…you and I will be touring the world as a sexy new ventriloquist act!!! I hope you have a sturdy lap for my buttocks since I shall be the dummy.
Email me at marie[at]agentlover.com with your shipping address to claim your prize! THIS BEAUT RIGHT HERE: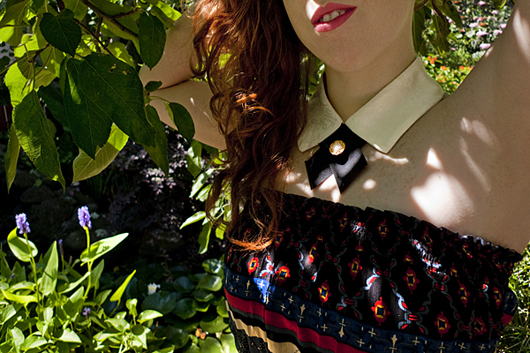 Thanks to everyone for entering the contest and don't forget, Kristen from Rococonouveau is offering all PALS OF AL (das yew bew) free domestic shipping with each order until next Friday, August 26th! Just enter the code AGENTLVRS.