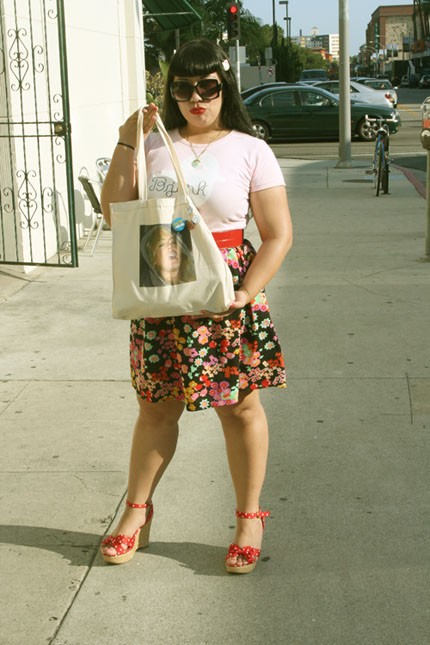 ♥ Bjork tee from Vespertine tour//vintage skirt from Fairfax flea (kinda obsessed with it lately)//shoes from Amiclub.com/SLEEPING LOHAN bag printed by Vistaprint.com ♥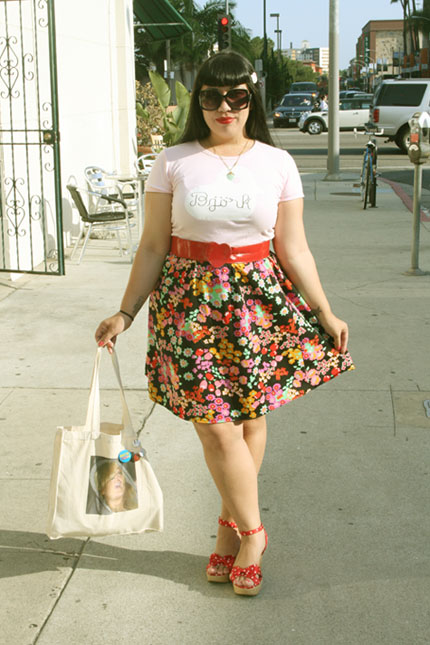 FINALLY….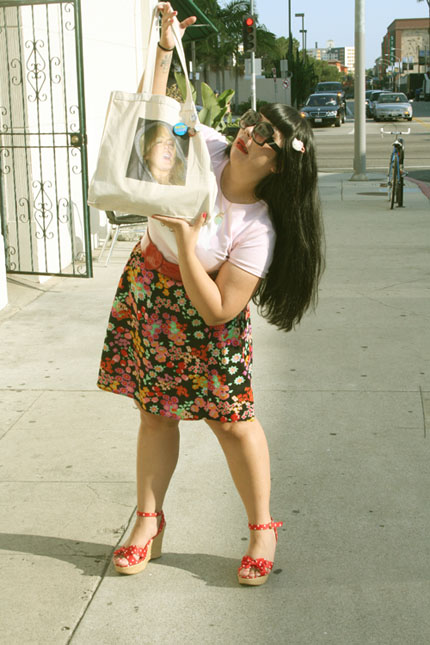 HERE SHE IS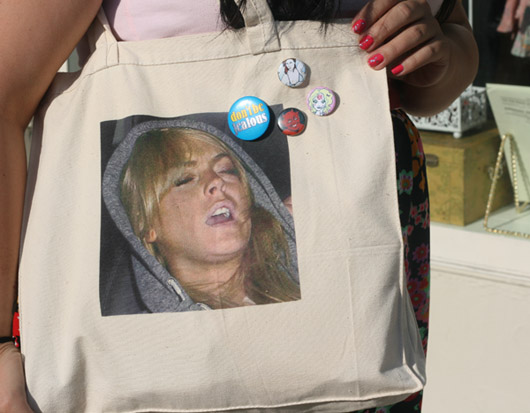 You voted and I chose….THIS BEAUT to be my new bag. Let's take a look at A Day In The Life Of Sleeping Lohan…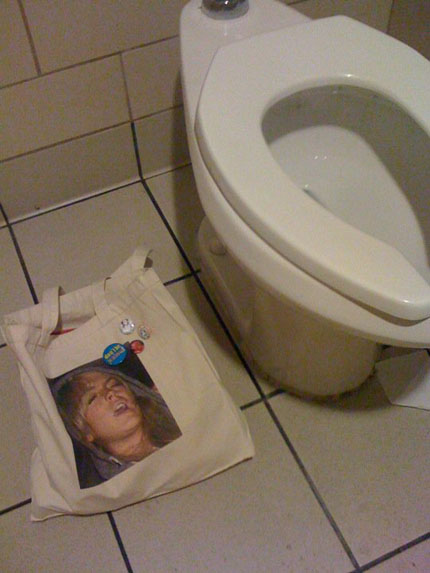 Taking a rest in the men's bathroom at Starbucks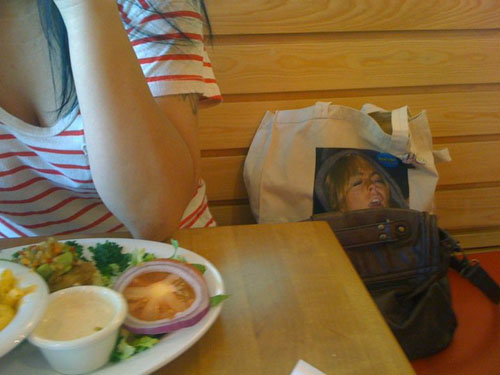 Enjoying a nice vegan lunch…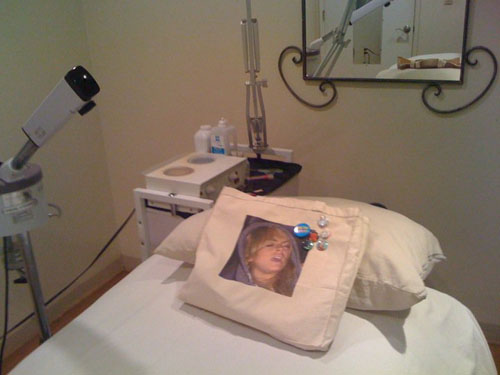 Getting waxed….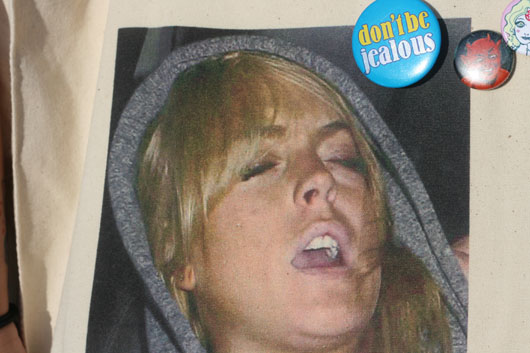 As you can see it makes for many interesting photo opportunities. This joke may never get old to me you guys, just a warning. I feel like we all LOVE this photo because we have ALL been like this at some point (sleeping/with mouth open/in a car/ hopefully in the backseat or passenger side) so obviously we relate to her in this very HUMAN moment.
Also, let me just say that as much of a LAWLLER this bag is, it's also surprisingly good quality! STURDY AND STRONG JUST LIKE LOHAN'S SPIRIT! And it looks like they are doing the FREE TOTES AGAIN! I think it's today only so you best get up on dat sistas and brosas! Oh great,  NOW which one should I get?? Someone should probably get the pic of her infamous manicure on a bag next so we can be twinzies.