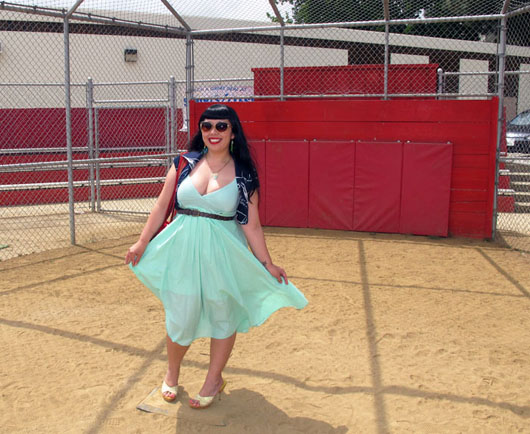 GREETINGS EVERYBUDDY. This is just a simple outfit post from last weekend when I met up with Aurora at the Fairfax flea! I wore my favorite oldie but goodie "by the pool dress" with a bolero jacket that belonged to my mom in the 70's and my lemon Pollys. I need more things in this mint green color…it's my FAVE. Belt is from I Heart Ronson and Cloven Hoof beetle wing earrings.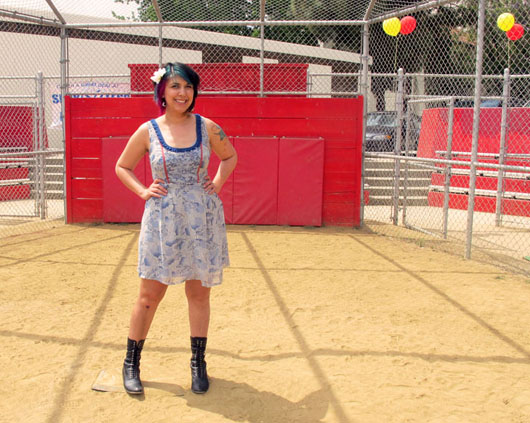 Aurora is wearing a thrifted Kimchi and Blue dress, boots from Buffalo Exchange and leftover flowers from her wedding in her hair!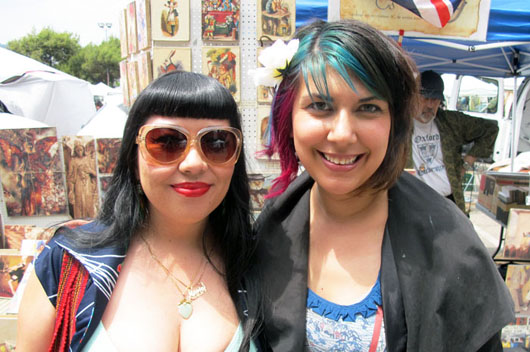 WHO WANTS TO JOIN OUR 2 PERSON MARIAH CAREY SUPERFAN CLUB?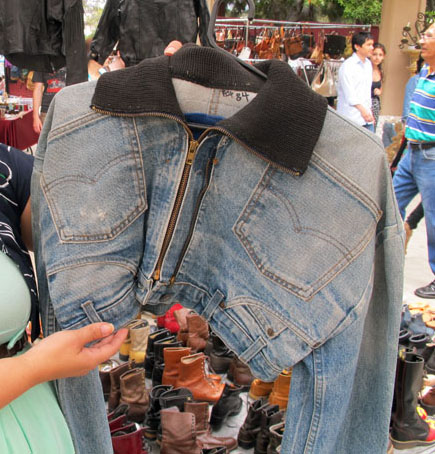 I saw this jacket from a distance and had to lurk it closer to puke. I can't deal with anything made out of someone's old jeans, YOU GUYS. I hate when people make tote bags and shit out of someone's dirty old denim! WHYYYYY. NASTY. ::puh puh puh:: (that's me spitting out of disgust)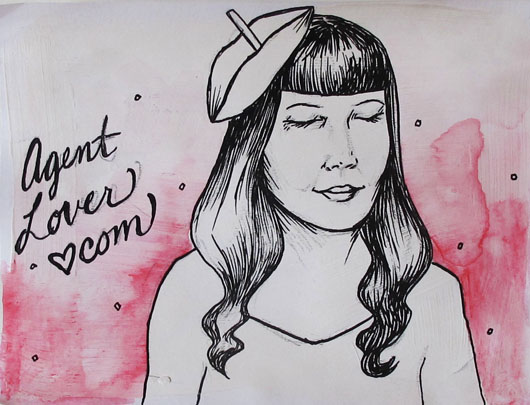 My jaw dropped when I found out Aurora also painted this picture of YOURS TRULY! LIPS HAT AND EVERYTHING!! Thank you m'lady! Check out her blog and her work here. I love all the ladies she does!
P.S. SIDEBAR in case any of you missed Gala's series on Body Pressure in Blogging, she asked bloggers and readers to contribute their thoughts and my two pesos can be read here! If you want to discuss more of that subject with me, feel free to in the comments! Perhaps I will write more about it later?