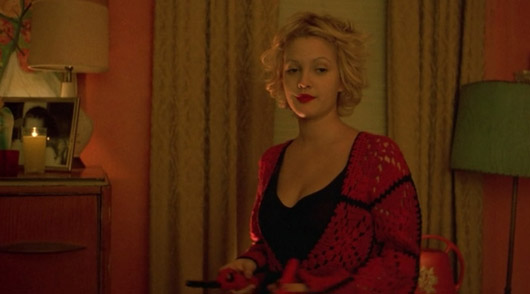 At first, I was going to do a post about Mad Love but then remembered a different, lesser-known movie that better showcased Drew's amazing style from back in those days. It was called Wishful Thinking. In the 90's and early 00's, if liked an actor I would watch their entire filmography like an obsesshia. It is that exact reason why I have BUBBLE BOY on VHS. I had such a boner for Jakey Gyllenhaal after Donnie Darko (HALLO DIDN'T WE ALL.) Nowadays, I think he's a big ol' nerd (1:17 ple) but I would still have sex with him of course. ANYWAY, that is how I came across Wishful Thinking. The film itself sucks balls in my opinion except for the style and whimsy of Lena, played by Saint Drew.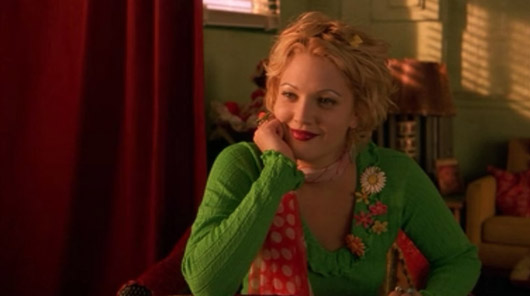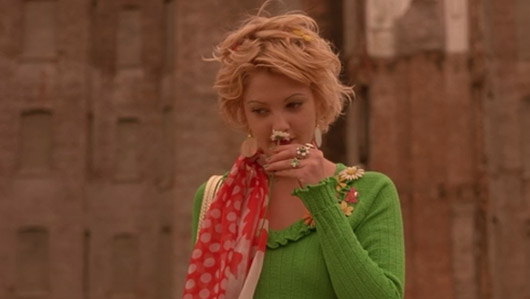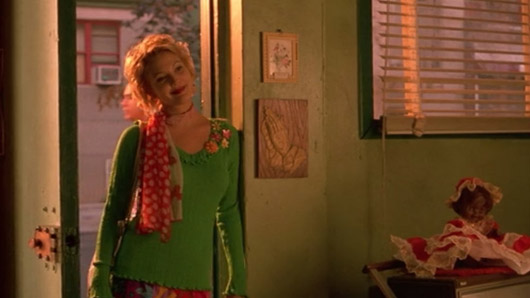 Love this cluster of flower brooches on her sweater!! Drew was really into daisies in the 90's so she usually accessorized with a fresh daisy in her 'do during all of her photoshoots. WHY DID I THROW AWAY ALL MY MAGAZINES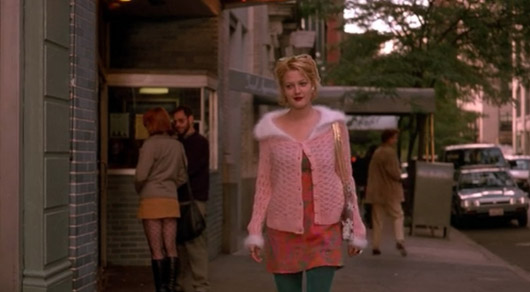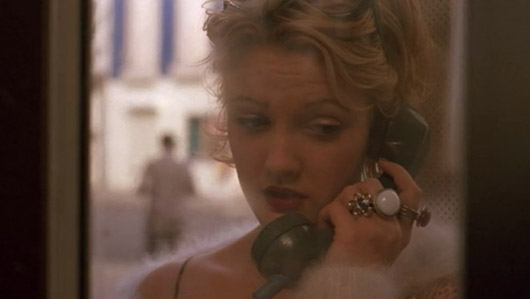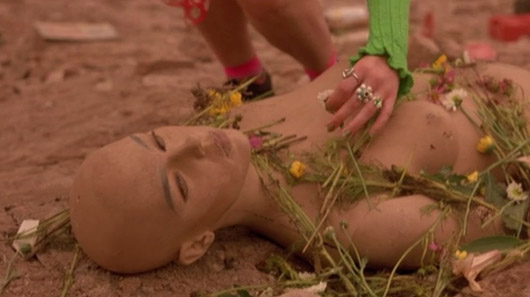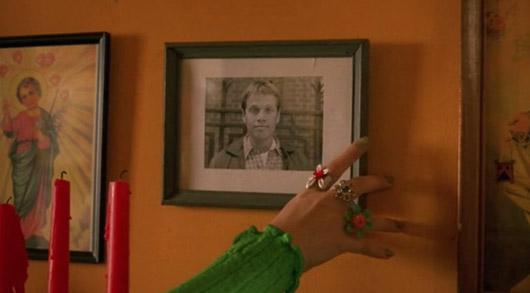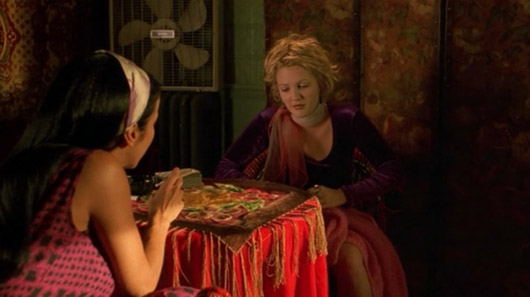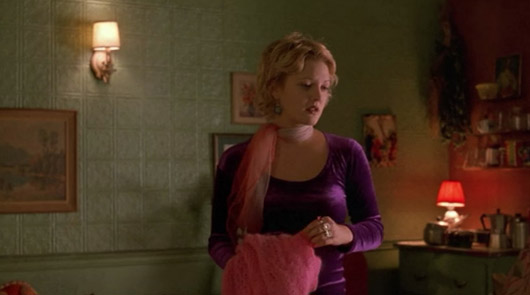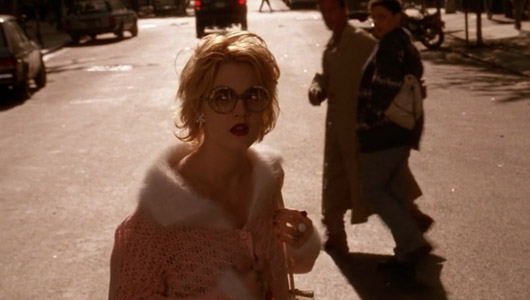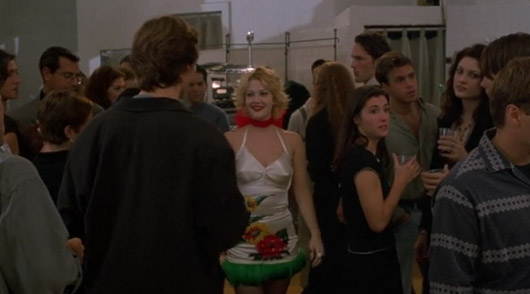 Tons of rings, big glasses, cute cardigans, colorful scarves and tights…THE BEST.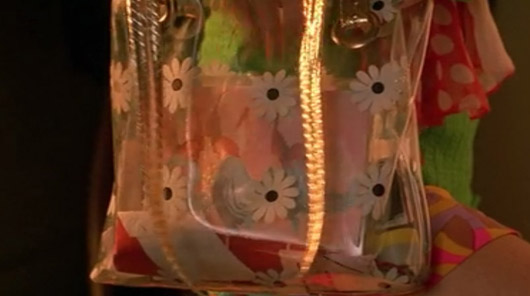 Loved the way her apartment looked too.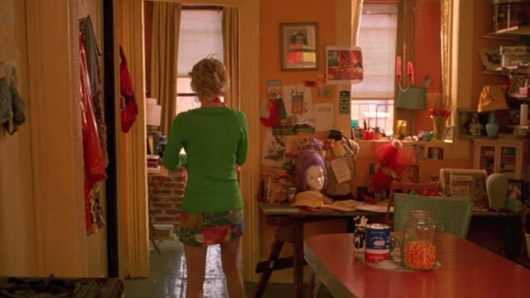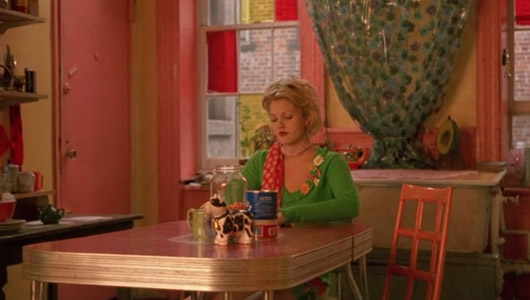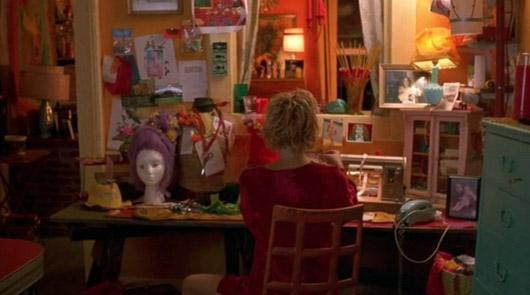 Safe to say I'm sprung on 90's Drew again, no?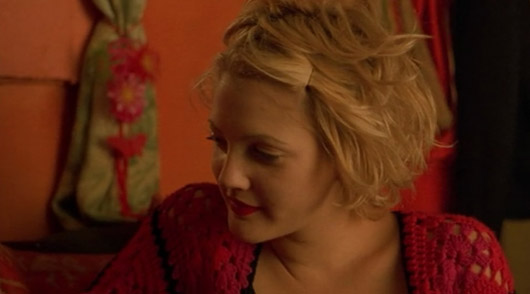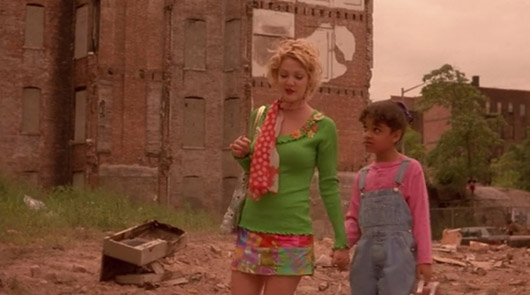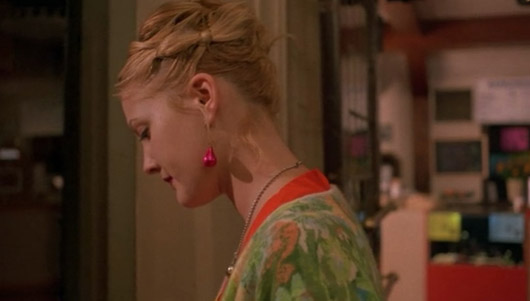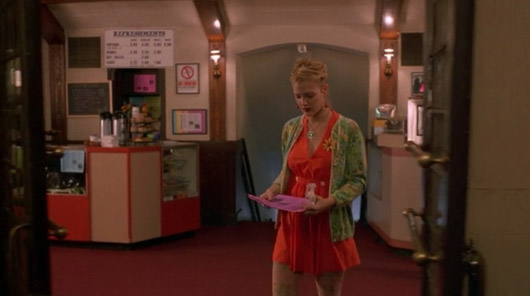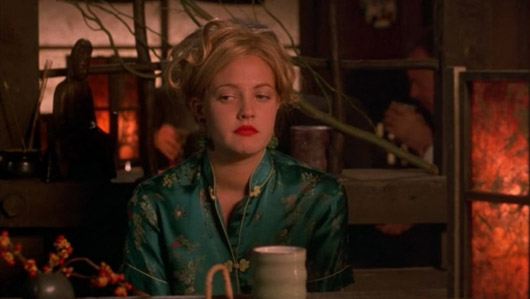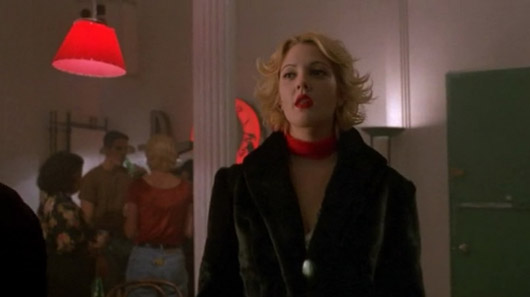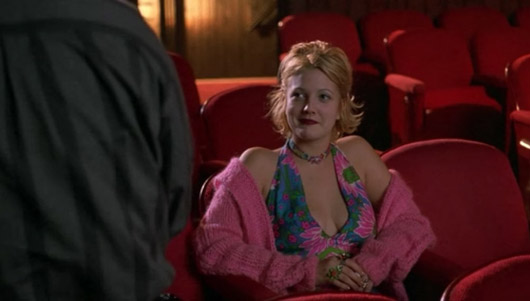 PS LOTS of 90's Drew on my tumblr!