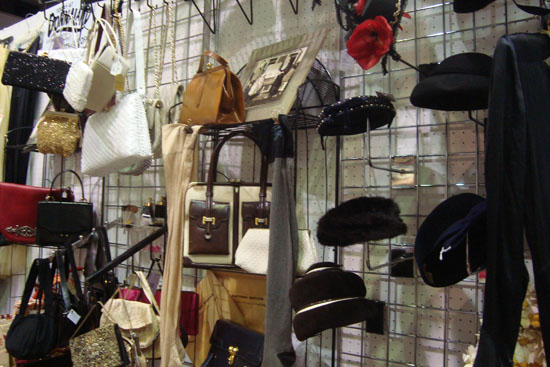 Last month I went to the Vintage Fashion Expo they hold a few times a year in both LA and SF. I know.."LAST MONTH" SHE SAYS.  I've been a little behind on my blog life lately! Don't hit me! Anyway, it was cool meeting some of the vendors and lurking their treasures. There were a lot of great pieces from vintage experts all around the country!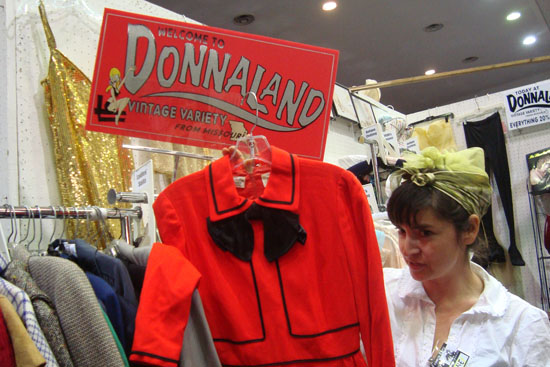 Donnaland, who is based out of Missouri, was one of my favorite vendors. They had tons of cute dresses,  jewelry and accessories that were right up my alley…especially this CLOWN SWEATER!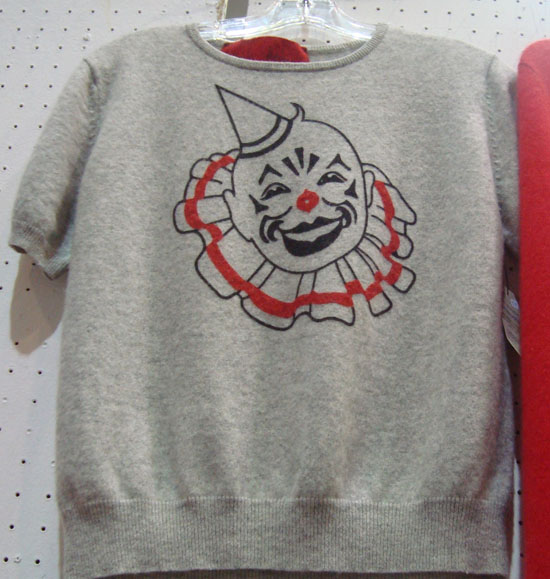 GIMME THE GOLD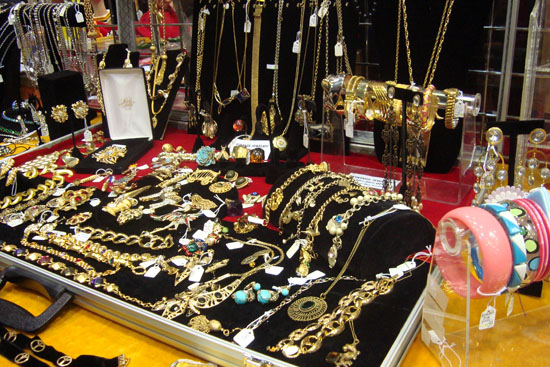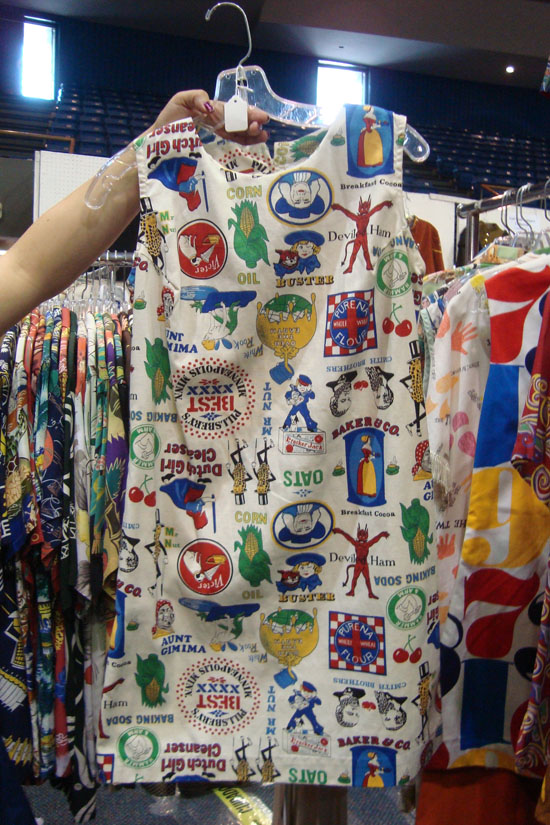 Smile now, cry later ashtray?!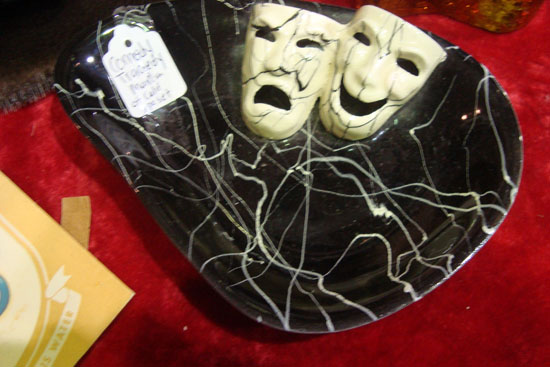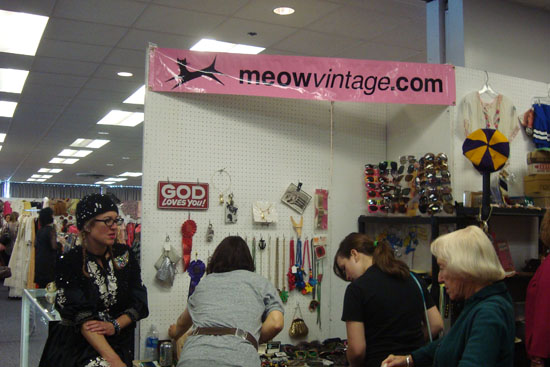 Meow Vintage was another great booth I visited. There were tons of odd little brooches and hair accessories (My favorites!). Their HQ is located in Long Beach so I'm definitely going to plan a visit next time I'm down there.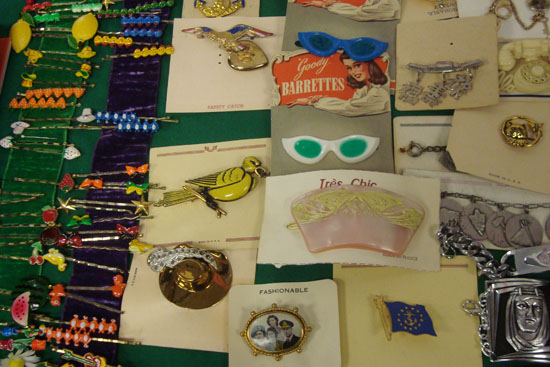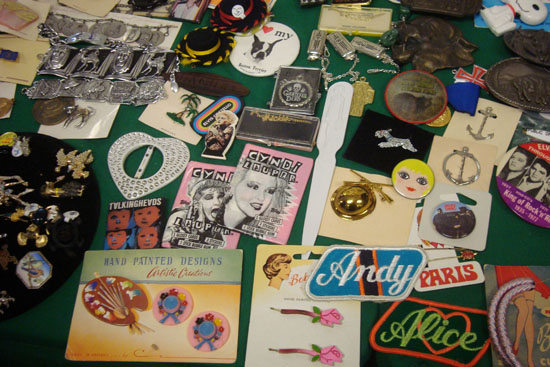 One of my favorite things they had were these vintage nameplate necklaces. I adore this "Bunny" one!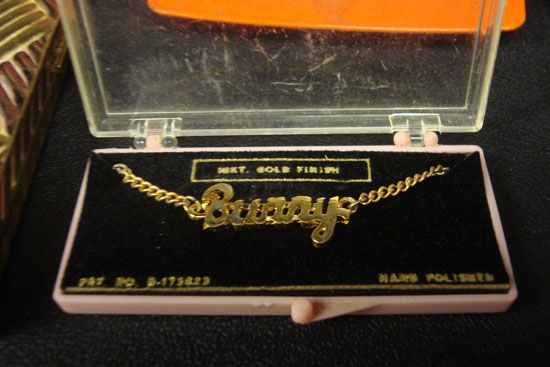 You know I love me some vintage nurse dresses!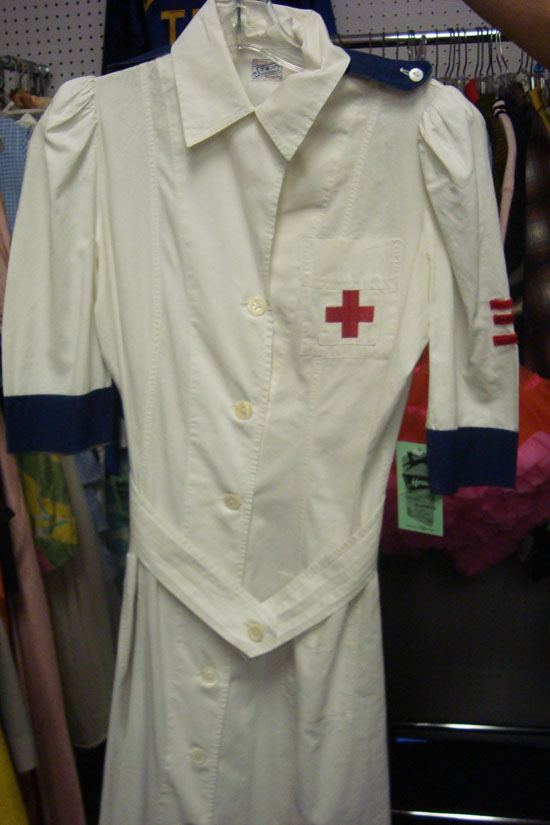 IF ONLY THESE LEATHER SHAWTS FIT ME! A bashful panda on a pair of leather shorts. CAN YOU BELIEVE IT? I would wear these on a safari. Or when I'm onstage singing with my new band Panda Panda and the Cult Jam.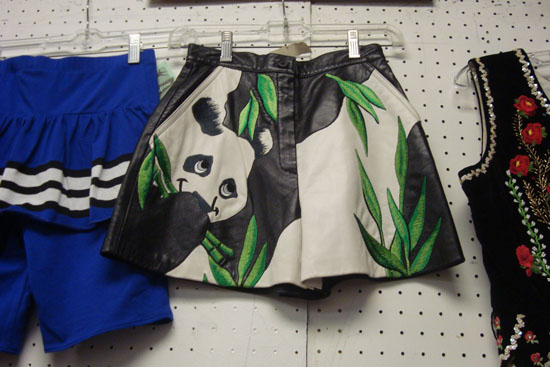 It was a pleasure to meet Marty of Marty's Vintage who also has an etsy shop! She had some amazing items like a vintage Bob Mackie, frilly Valley of the Dolls-esque dresses and retro swimsuits, which I kept an eye out for at the expo because of my recent research.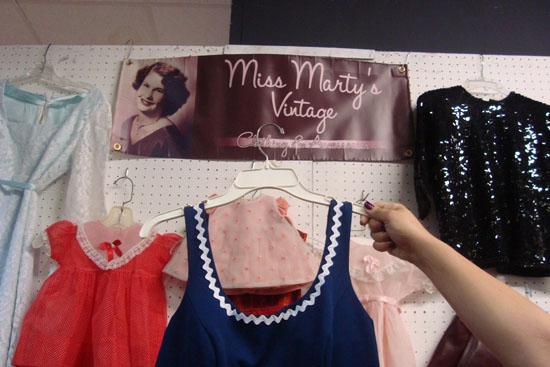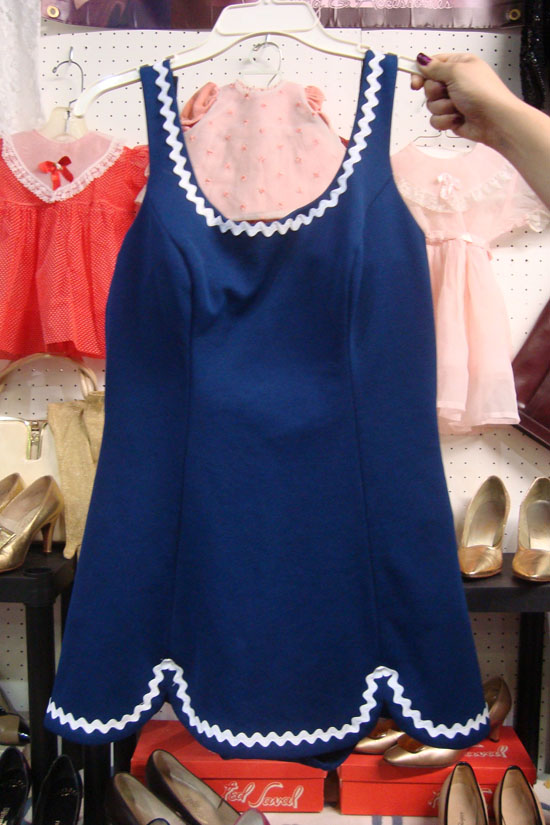 Love this color! This goes perfectly with cha cha heels, a martini and a baby grand piano (my future scenario.)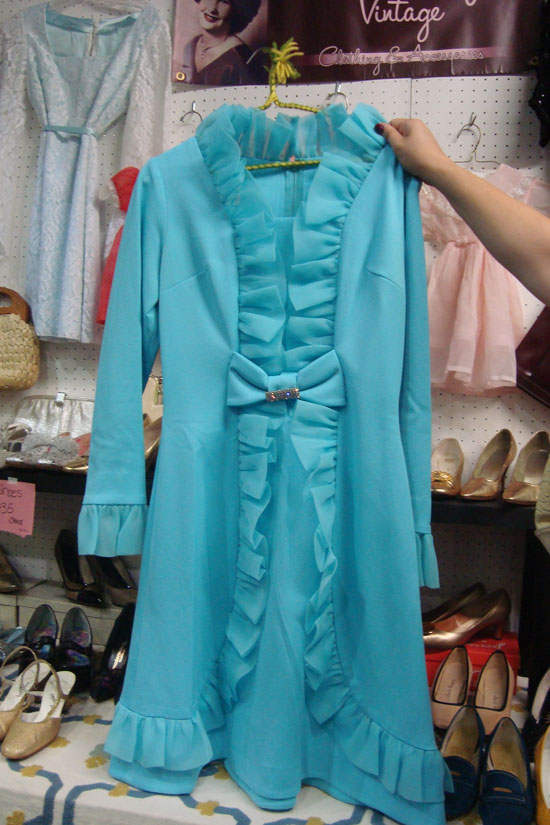 Froggy dress!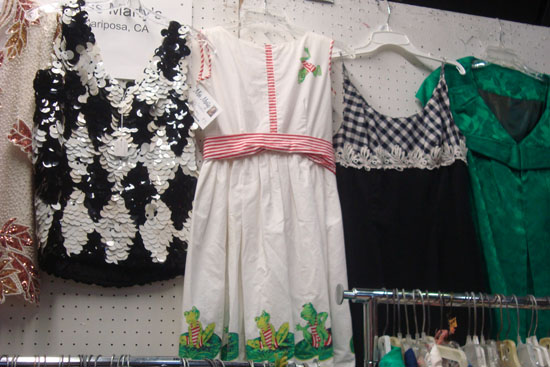 One thing I love about vintage fabric is the assortment of ~funky~ patterns. You know I want that Corn/Devil one down there.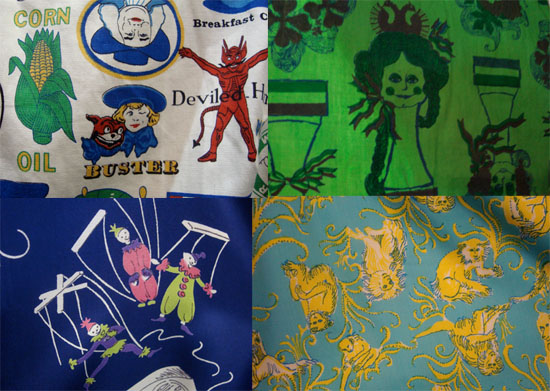 Do any of you have vintage clothing expos in your town? For my Cali pals, make sure to check out the expo next time it comes around in the fall! Their calendar can be found here!