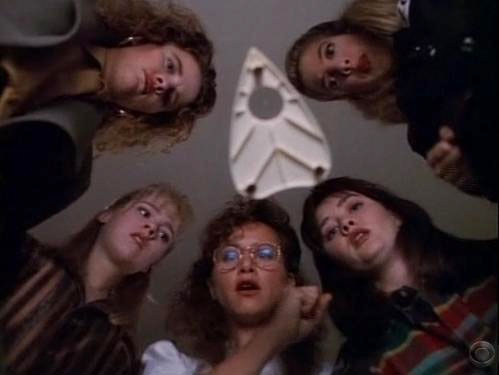 SONOFAGUN I haven't blogged in a week! I'm having BLOG GUILT MOM. Howeva, Librans tend to ebb and flow and this was a wild week. Also I felt I was bombarding you guys with posts! Do I give too much or give too little? I'm sorry for these cat and mouse games! I just want to make sure you are still interested in me. I don't want our relationship to become too predictable. So I thought I'd spice things up for you by pulling something out of my good ol' Inspiration Folder. That screencap alone encompasses so much of my heart and soul. I am quoting 90210 all day/night/week/life on Twitter. Please get @ me if you have the urge.
I gave the Bakery a makeover! Please check out the new pictures of my boo Kiana modeling my cake hats. ! I will post more from that shoot soon. And of course if you are interested in a cake hat email me at marie@agentlover.com!
To spice things up even more, here are some of things I have been researching this week:
Ok that's enough from my Google Confessional.
People have said there should be more ME on this blog. ARE YOU SURE ABOUT THAT? OK. ::flips hair:: Since I didn't have time to do any Dress Obsessed outfit shots this week, I decided to do a collage of my recent Photobooth shots aka narcissism birthed out of boredom and convenience. PLE ENJOY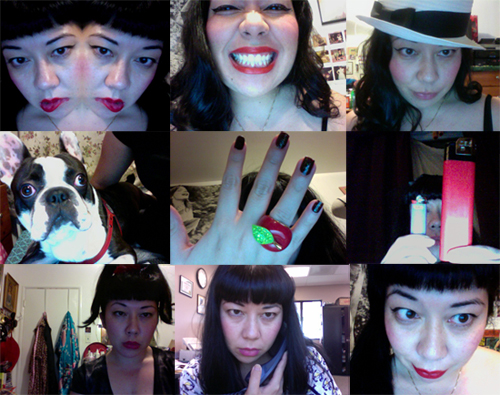 This weekend will be fairly busy so I'm going to do some weightlifting to 'Like A Prayer' right now to get myself pumped and prepared. First off, a little ladies night with some of my gals while we see Kid Sister at Control and tomorrow I'm heading to the Vintage Expo in Santa Monica! Let me know if any of you local ladies attend! It will be my first time (ooh la la… VIRGIN.) I wrote more about it on The Lipstick Diaries. Then of course, there's  Zac Posen X Target on Sunday!
Here's a very happy song from Swedish band Love Is All to jump off. It's on repeat today! If you haven't noticed, I've been kind of obsessed with finding new jamz as of late so be prepared 'cause I'm swapping songs and SWAPPIN' SPIT. Also, I'm glad many of you enjoyed the Girl Group mix!
What are you up to this weekend?