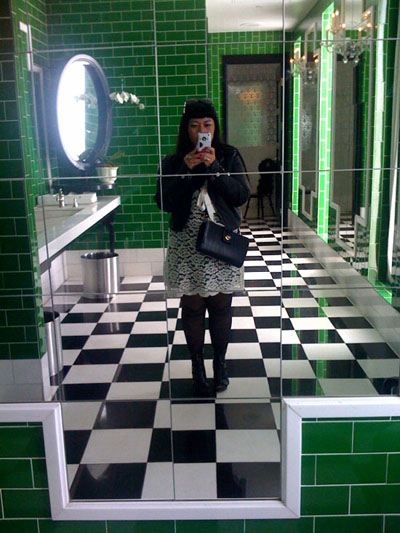 HALLOW! Here's some iPhone shots I took at the Viceroy hotel in Santa Monica. I've been to the Viceroy in Palm Springs but it was my first time at this one. Having bellinis and lunch outside near the pool on a Saturday afternoon was lovely. Now I am DYING for a vacay. I just want to get away from it all. GET WILD. Let my bangs down. Get golden brown. Drink mojitos and listen to calypso music. Anyone want to send me on a little vacation? Hedonism Resorts can you hear me? CLUB MED? Palm Springs Motel 6?!?! ANYBODY?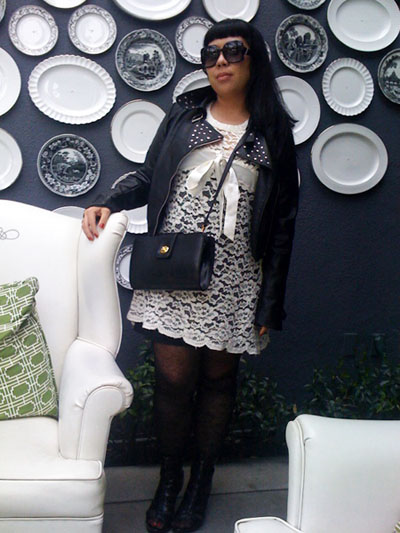 Almost everything I am wearing here was either a gift or a hand-me down. What should we call this look? Another branch of Madame Satan's Etiquette School for Girls, I'm sure….Maybe we can call it "The Bad Girl's First Communion."
CALGON TAKE ME AWAY!!!!!!