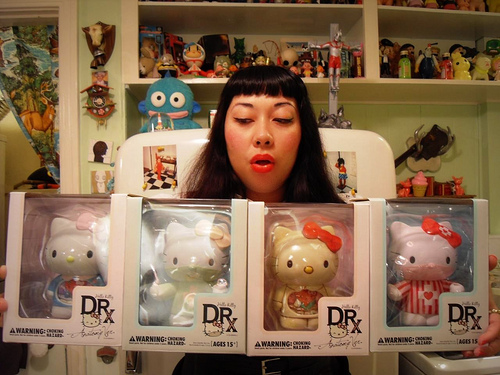 You probably saw these SUPER CUTE medical-themed Hello Kitty toys when they were all over the blogs last fall but I forgot to write about them on here. BLASPHEMY! My friend Nathan Cabrera designed these for the Dr. Romanelli and Medicom collab. As you can see, they are just as cute in person as they are online. I found them available to purchase in the US through Toy Tokyo and Mimoco. So adorable they make me wanna SLAP MY MOMMA WITH A BAG OF HOT NICKELS. HALLOW.
The candy striper is my obvious favorite, but the cutesy-faced internal organs on the anatomical kitties get me every time!
Which one is your fave?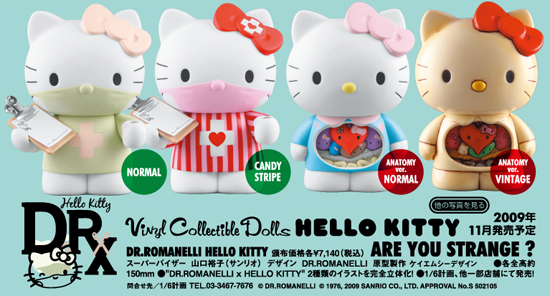 .
The t-shirts are pretty wonderful too!