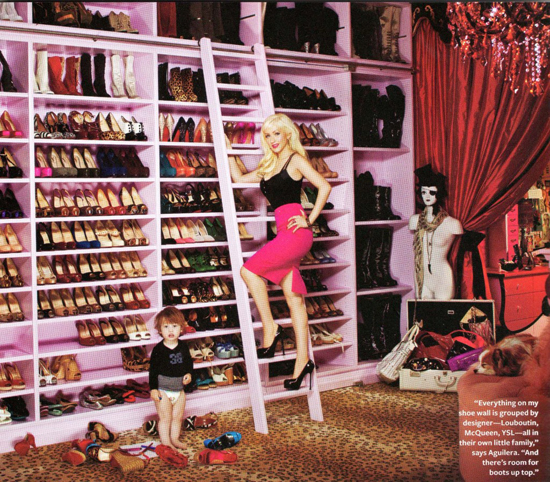 Christina Aguilera's AMAZING SHOE CLOSET/LIBRARY!!!! AHHHHH!!! Sidebar, why am I on some crazy Christina Aguilera kick lately? Am I already waxing my nostalgic legs for the early 00's?
#1. I've been watching this for the past week. #2. Now I want to get dirrty. #3. Now I am excited about this COUNTDOWN. What's happening to me? I won't fight it though. I'm just going to make an Xtina aerobics megamix! For myself to enjoy…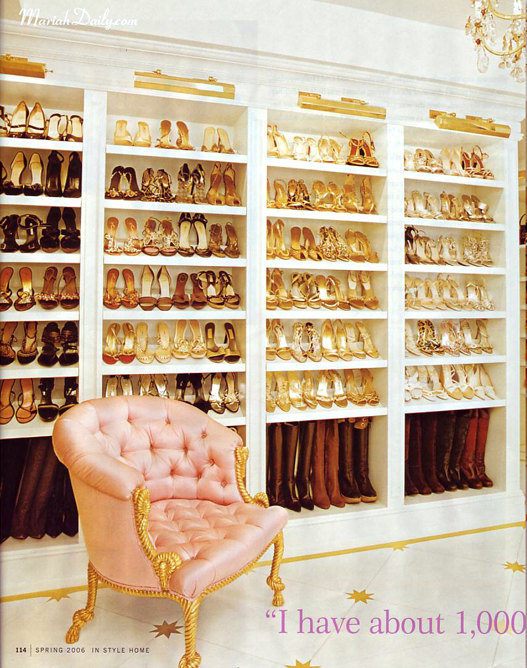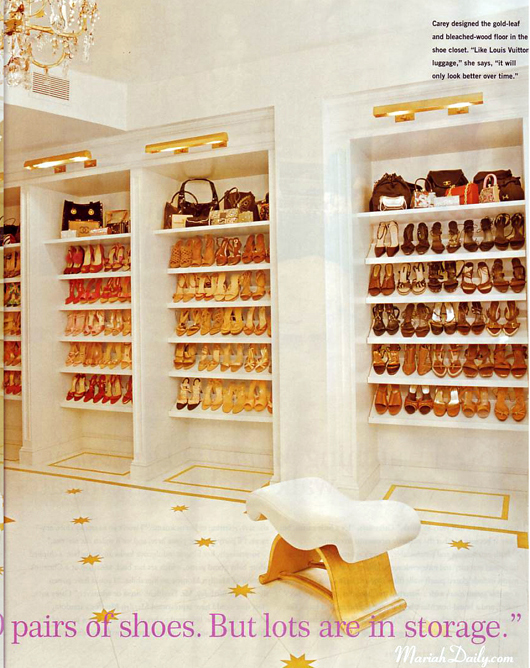 Mariah Carey's closet. So LARGE and in charge I had to chop the photo in half. Mariah is SO CRAY now isn't she? I mean she was already going cuckoolicious a few years ago when she was pushing that ice cream truck on TRL. I'm scared because I do have a soft spot for Mariah Carey you know. I don't want her to have a big break (break) down. (Fave song ft BONE THUGS)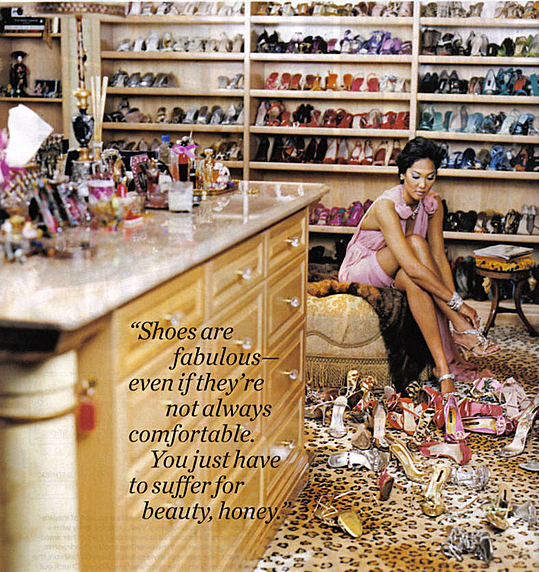 You better believe I'd post KIMORA on here!!!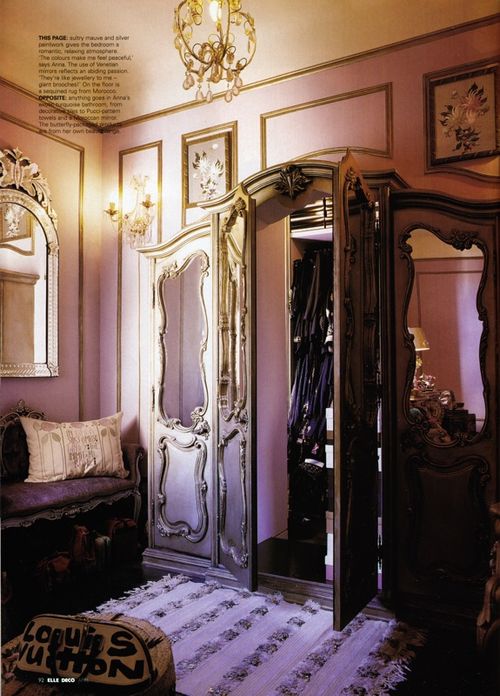 You've probably seen Anna Sui's amazing hidden walk-in closet inspired by The Lion, The Witch, and The Wardrobe! My DREAM since childhood is to have a house filled with secret passageways… Lemme just get my futon, Anna. I'll be catching some zzz's in your closet. Hope you have some of your eyeliner in there for me to use in the morning.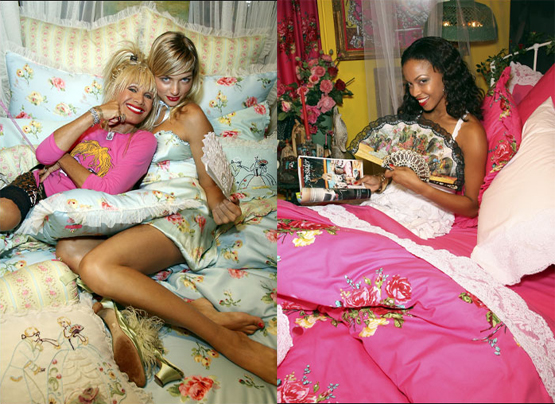 I couldn't find a picture of Betsey Johnson's actual closet, only those sweet pics of her pink apartment, but during my lurks I remembered she was supposed to debut a home collection a few years ago with bedding but it never came out. What a bummer! Where are these samples? Look at what we could have been sleeping on! Man I'm such a whore for some floral.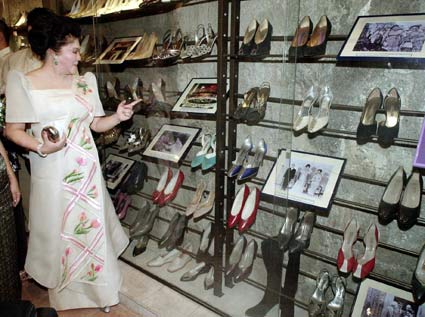 Last but never least, a little bit of IMELDA!!!