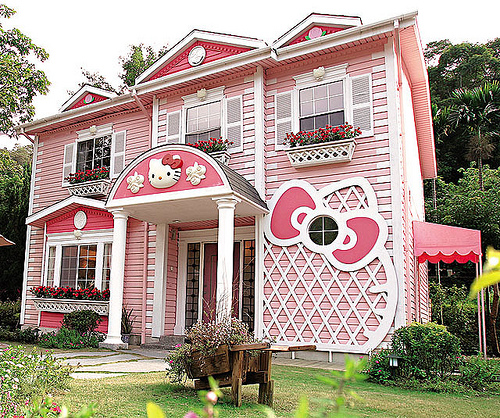 I DIE, RESURRECT, DIE AGAIN -*DRDA STATUS THANK U. This Hello Kitty HOUSE OF MY DREAMS is actually a townhouse hotel in Hsinchu, Taiwan!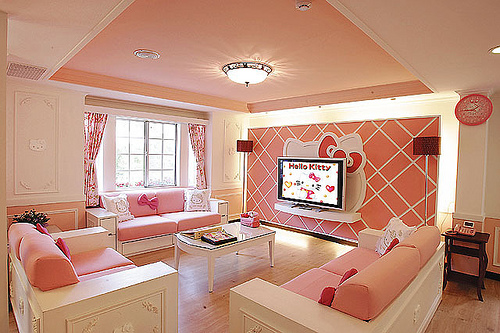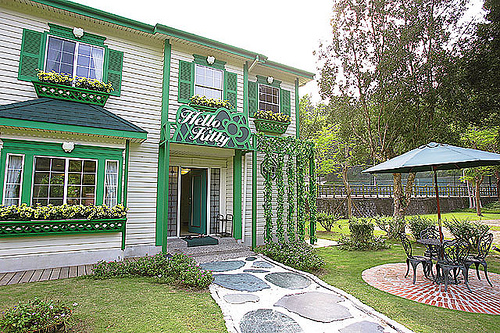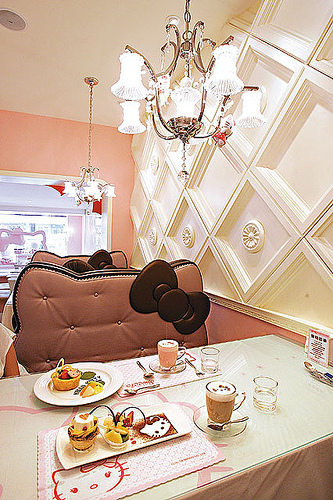 Years ago I heard about the Hello Kitty S&M love hotel in Japan which is apparently now closed. Nooo! Luckily, there are now other Hello Kitty-themed hotels where you (and I) can feed our fetish for the mouthless kitty with the big red bow (but you'll have to bring your own bondage.) Aside from the townhouse, there is a hotel in Taiwan that features a Hello Kitty suite. And in Taipei, a restaurant called Hello Kitty Sweets serves desserts and other food. It's obvious where I want to go on vacation. LET DEW DIS.
Thank you to my boo HENA who KNOWS. Townhouse Pics via joanneteh_32.

Related Posts:
+ Hello Kitty & M.A.C. Pictures