Did any of you check out the Tracy Feith for Target collection this weekend? I'd have to say the collection was not bad overall. There were a few things that were a lot prettier in person and on than I had expected, and there were also some that looked better from faaaar away (MONET) when up close it looked like gramma's couch upholstery. For instance, this dress that made me look like a Honolulu hooker.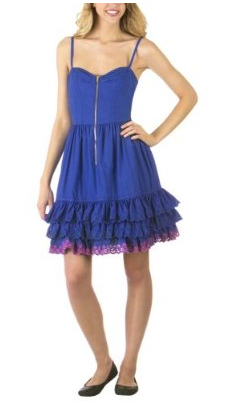 I am in LOVE with this cobalt blue dress so much I already wore it on Sunday to the Bug Fair. It has a front zipper for easy access (ESCOOS ME) and a hot pink eyelet trim that even matched my hot pink toes.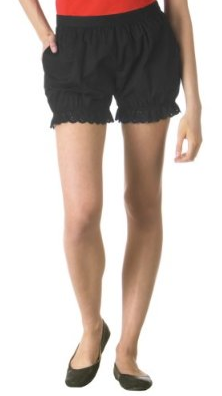 I usually don't wear shorts, but these black judy bloomers will look adorable with fishnets, crazy heels and a top hat when I'm practicing my kicklines and tapdancing this summer.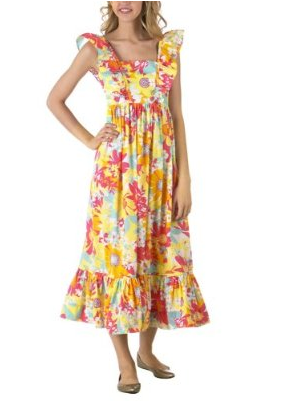 This bright-colored flower print maxi is perfect for sipping pina coladas (sorry BUT I GOTTA! right click and open in new tab for FULL SOUNDTRACK EFFECT) this coming three-day weekend but I passed on it…for now.
I'd have to say the pièce de résistance has to be the most expensive item in the collection, the cropped leather jacket, which is WHAT I HAVE BEEN WAITING FOR! Sadly I haven't found one in my size but I did try one on to see if I was feelin' it…
HELLO! How badass is that little jacket? No doubt a cropped leather jacket is on the top of my fashion wish list right now. I don't know if I'll get this Tracy Feith one though. It's 140 bones and sold out anyways!
How about you? Anybody else score anything good from Tracy Feith for Target?