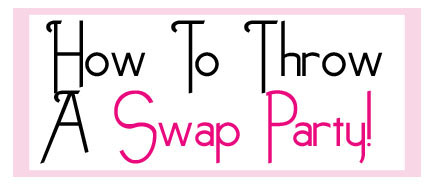 With Spring comes a certain other kind of fever aside from Spring HORN: the kind of urge that makes you want to clean out everything from your desk at work, YOUR DARK SOUL and your messy closet. Figuring out what to do with old clothes can be overwhelming, so yours truly is here to offer you tips on how to clean out your closet and throw a little swap party afterwards! Not THAT kind of swap party you kinky putana, unless you want to hit two birds with one stone, (WHAT?) but the kind that results in a new wardrobe all for FREE!
Clothing swap parties should be at least an annual event. It's not only another nice excuse to spend time with your ladies, but also funner and less stanky than thrifting! (Hopefully). My girls and I have been having impromptu swaps recently, and I have acquired some really cute dresses!

+ Separate your old clothes in three piles: One for the swap party, another for possibly selling on ebay (everyday we hustlin') and the last for donating to charity.
+ Have an open mind when sorting through your giveaway items. What didn't work for you might be perfect for one of your girls. Remember it's all about how you WERK IT.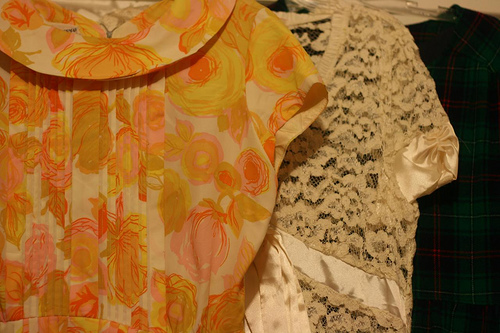 + If you haven't worn a certain item in over a year or so, you should probably get rid of it. There's a thin line between being sentimental and being a hoarder (I'm guilty of this sometimes too.)
+ At some point, you'll come to an item or five that will leave you conflicted. Usually this is an item that you don't wear as often, yet you have some sort of attachment to. As much of a sentimental person I am, I don't like holding onto an item that conjures up unpleasant memories. If every time you see a certain dress in your closet and it instantly reminds you of that jerk you dated last year, throw that shit out boo! It's important to rid of things that hold some bad jujus. On THAT note, don't tell your girlfriends at the swap party that so and so did YOU KNOW WHAT to you in said dress. (SORRY ABOUT THAT LADIES! Just kidding everyone! well not really.)
+ Know your friends' bodies. (WINK) On the serious tip, you don't want to bring a bunch of clothes that nobody will be able to fit into. Everyone should be able to swap with at least one person.
+ Don't invite too many people. You don't want to create a Black Friday atmosphere with people throwing 'bows to get that old Betsey Johnson skirt you're giving away. If two people want the same thing, encourage a compromise: "this skirt for that top!" Or just flip a coin. Arm wrestle? MUD WRESTLE? Nobody should get all bitchface over clothes! It's all in good fun!
+ As with any shindiggy, serve refreshments and food. Trying on clothes can be exhausting! We had potato tacos but I also made my girlfriends healthy chicken and veggie wraps to eat for lunch the next day to make up for the taco gluttony. GRAMMA MARIE PACKIN' YOUR LUNCH. Below is food porn if you are into that. I know you are, I am too so it's okay.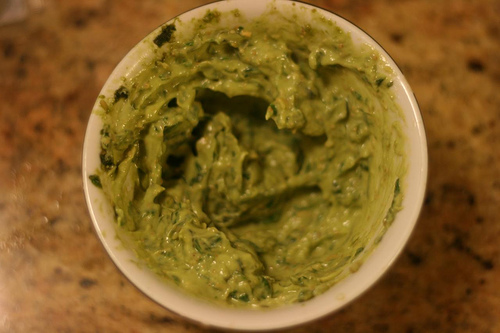 Lemon Basil Pesto Mayo (as lowfat as I could get it!, next time I might try mixing in greek yogurt instead)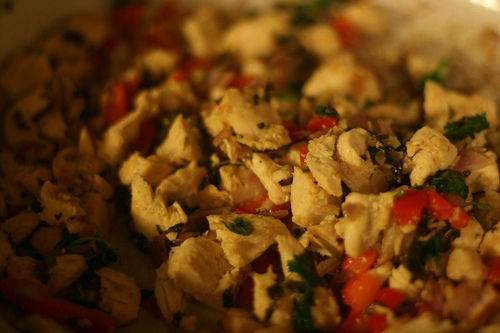 Cilantro Chicken Delishisness with Onions and Bellpepper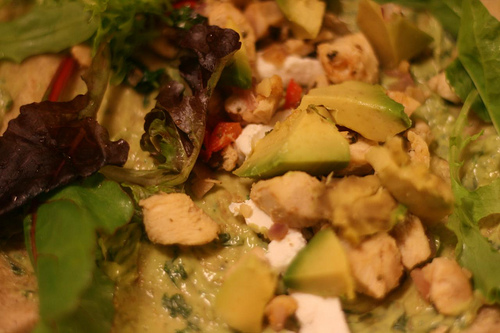 Added in Avocado, Spring Mix and Goat Cheese (Nicki and my latest favorite cheese)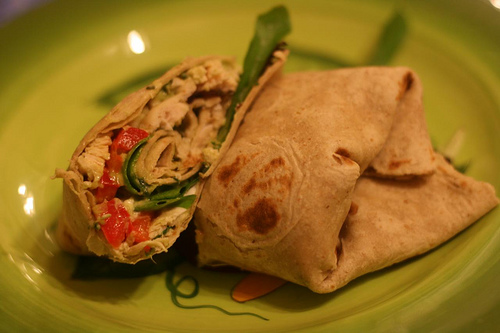 The finished dish in a whole wheat wrap! Of course you can omit the chicken and add more veggies if you have a vagatarian bff like I do.
Have fun!

Related Posts:
+ How to Find Treasure in a Room Full of Tack
+ On the Search For the Perfect Retro Bathing Suit: The Sequel
+ Sprung on Spring
+ My Obsession With Red Shoes