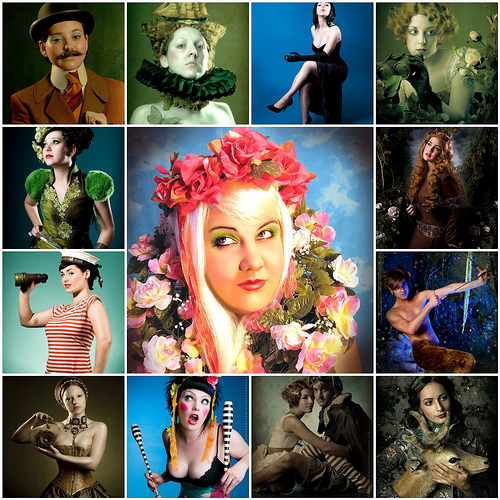 Australian photographer Kate O'Brien has been one of my favorite camera queens ever since I came across her Flickr page a few years ago. Her portraits not only satiate my desire for whimsy, but like Pierre et Gilles, who she unsurprisingly counts as role models, she takes an intimate approach to her work by constructing many of the costumes and props she uses herself. A lot of her pictures remind me of movies I thought I saw as a child, but most likely only played in the theatre of my mind! Let's chat with Kate!
+ What age were you when you first became interested in photography?
I always enjoyed playing with my parents camera when I was a kid, but we didn't have a lot of money and were only allowed to take a couple of photos at a time, which is in stark contrast to now when an average shoot can take anywhere between 150-600 frames. I guess you could say I first taking my photography seriously in 2005 after becoming seriously infatuated with the work of Pierre et Gilles. They made me think about photography differently…mostly the idea that you don't have to shoot what is laid out before you, rather that you can construct a scene to be what you want to photograph.
+ How do you come up with the different concepts for your shoots? Tell me about your process.
It's really hard to say, it's always different things. It might be a cool costume I find at a thrift shop, or I might just be flipping through a book and see something that takes my fancy. Cogs and pulleys start moving in my head and pretty soon I've developed a hazy vision of what I want to achieve with my photo. It's actually pulling everything together after that point that is difficult. I claim to not be a perfectionist, but a friend of mine frequently reports that while I may not be draconian in my expectations, I do have a very finite idea of what I want a resulting image to look like. I guess I get my back up at the term "perfectionist" because I'm by no means a technician. I like to keep my shoots cheerful and fun. I don't get bogged down in the details but I do know what I want.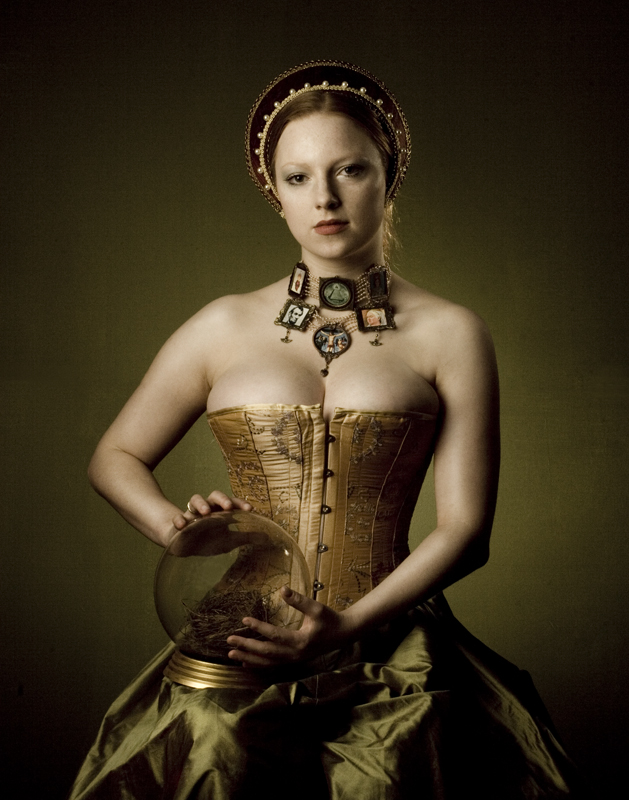 + Who are some artists, photographers or otherwise, that you admire?
I think that Mark Romanek (Music Video Director) is a genius, I find it very difficult to work with moving pictures and a careful observer will notice my work is very static. Often when I shoot, there is only one shot and I will shoot from the same angle till I get it. I don't tend to move around the room shooting.
I'm also a big fan of Spanish Fashion Photographer, Eugenio Recuenco. The style and treatment he gives his work is mindblowing. When I grow up, I want to be Eugenio Recuenco.
+ You use a lot of the same models in your shoots. Can you tell us about your muses?
Funny you should mention that…Laurel, one of my favorites has moved to France and I'm really going to miss shooting her, however Anekie, who I also love to shoot is sticking around so expect to see more of her in the future. One of my other mainstays who I haven't shot for a while is Leonie and she's penciled in for a big shoot next month on the beach, so keep an eye out!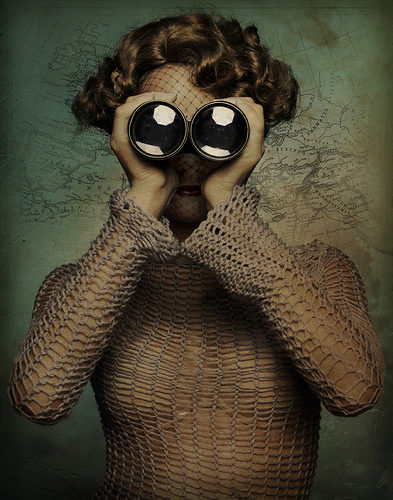 + If you were in a parallel dimension or another life, what would you be doing instead of photography?
In reality I'd probably be working at Subway or McDonalds as I don't really have a big range of skills outside of putting together images and shooting them, however if we're talking about my fantasies, I'd love to be a window dresser for a big department store. I've wanted to do that since I was 14, I'm not quite sure why. Probably because I crave attention! That's a pretty good way to get your work seen.
+ Is there a specific era from the past that you would want to travel back in time to experience and photograph?
I think I've just about covered every era right in my studio, and the thing is, my photos aren't historically accurate. They capture a censored and sterilized snapshot of the past. Actually traveling back would probably be pretty confronting. Life's not all tea with Marie Antoinette and Hookahs with Mata Hari!
+ What music/bands are you listening to right now?
I'm on a solid diet of Yacht Rock at the moment, so it's all Steely Dan, Toto, Michael McDonald and Kenny Loggins at my place. Fortunately for me my husband is a huge fan too. I should get a Tshirt that says "Yacht Rock Saved my Marriage" or something!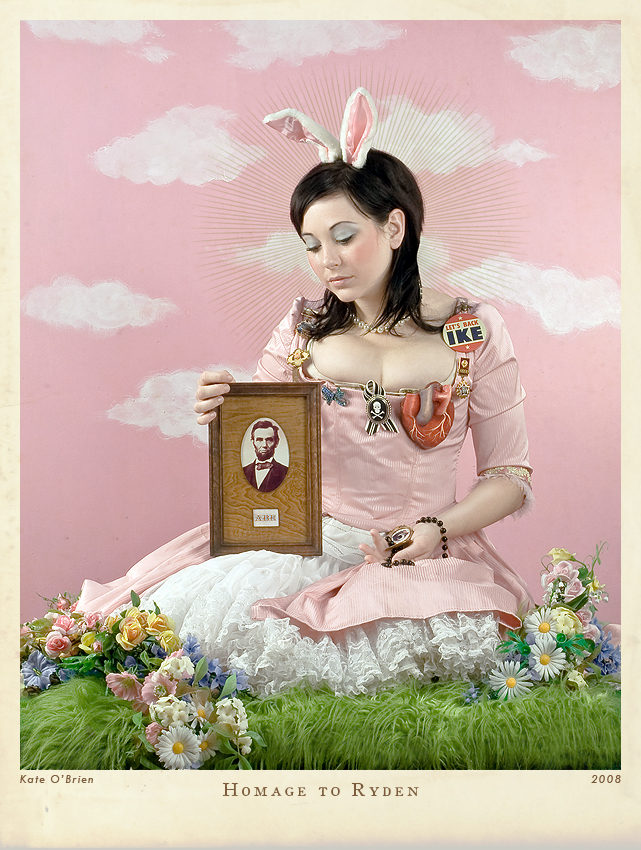 + How would you describe your personal style?
I put my photos above everything else and so as a result I get around looking a bit homeless. When I need new shoes or a haircut, there is usually a cool prop or costume that wins the race instead. It's literally all I think about. I am forever cutting things other people would consider neccessary items out of our budget so I can justify another trip to one of my favorite op-shops or go cruising ebay.
+ What are you favorite cameras to shoot with?
I'm a big fan of the Canon range. They're well priced, they do everything you need them to do and as you gain skills and experience there's plenty of scope for upgrading. It'd be hard to convince me to shoot with anything else. I'm not a technical photographer, so shooting with film or medium format cameras aren't a big concern to me. I'd rather spend money on more lighting than another camera.

+ What's next on the menu for Kate O' Brien Creative?
I have a book coming out at the end of the year describing in more depth how I go about putting together an image and my general philosophy on photography. It'll have brand new work not seen before and a section with some of my older work.
Apart from that I'm scouting out a gallery to show my work in the new year with a series about feminine beauty ideals through the ages.
++++++++++++++++++++++++++++++++++++++++++++++++++++++++++++++
Check out more of Kate's work at kateobriencreative.com!
And if you missed any of my past crushes, catch up here!