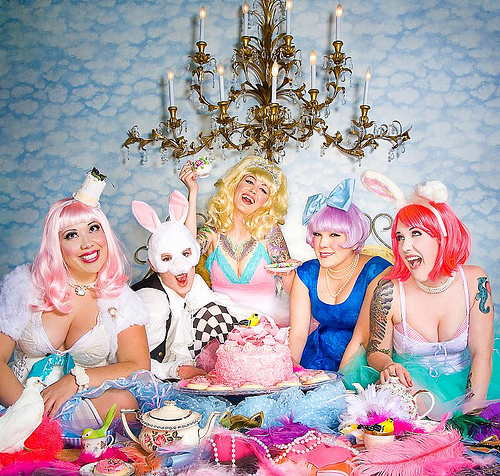 It's my birthday today! I was going to do a wish list post, but I need to get some sleeps. So I'm going to make this quick and wish on a star for those hot 'lil Corso Como wedges that both Nubby and Poochie have. Momma wants to get 'dose babies on her hooves, too!
The picture up above of my BFFs and I having a tea party was shot this past weekend by Robyn Von Swank at Madonna Inn, which was our third venture to the infamous hotel this year! I love that place so much. The cake was delicious too. I will have stories to tell soon!
Today I want to thank my amazing friends who make my heart swell and my belly fill with laffs and potato tacos. And a very big gracias to all of you sexies who read my blog and who are even nice enough to say hello! I really appreciate it more than you will ever know.
And before I bid goodnight (ooh shit past 1am, I hope someone gets me a birthday coffee in the morning)….here are the people I share my birthday with.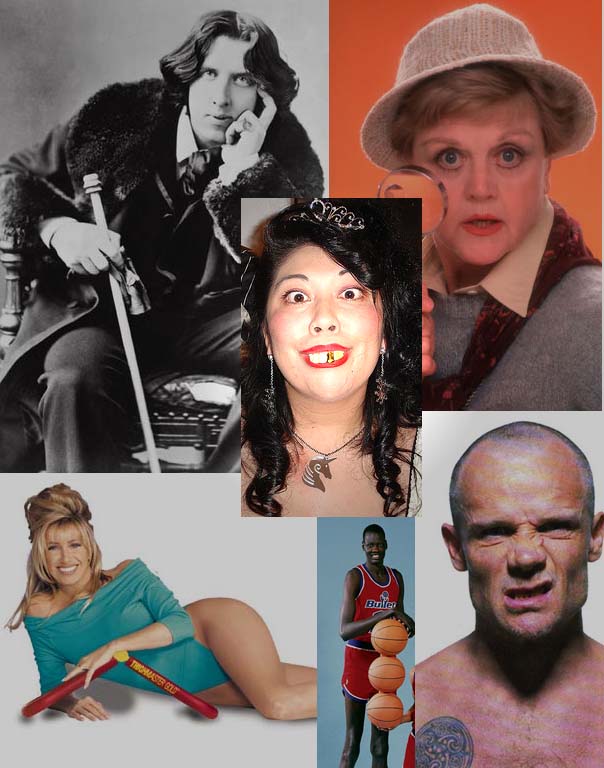 Can I get a Thighmaster for my birfday too? It's only natural.