ALRIGHT. I am going to post more of my Wardrobe Remix outfits on this here blawg. Now that I have a new point and shoot camera, it will be much easier to do this than with my SLR fo sho. Today I am dressed like this…
purple pencil skirt – thrifted
kitten heels with bows- los payless
pinstriped yellow button blouse – tj maxx
pearl necklace – Silk Market, Beijing, CH
I love high-waisted pencil skirts and odd color combinations…pero I am afraid this is what I look like.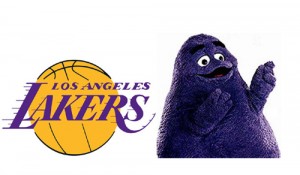 Aiiiii! Anyway, today is hump day and I am listening to a lot of lady crooner tunes from the 1950's. Here's some Doris Day to get you through the week. Let's slow dance, baby.
Doris Day – Que Sera Sera
Doris Day – Secret Love
Xo!